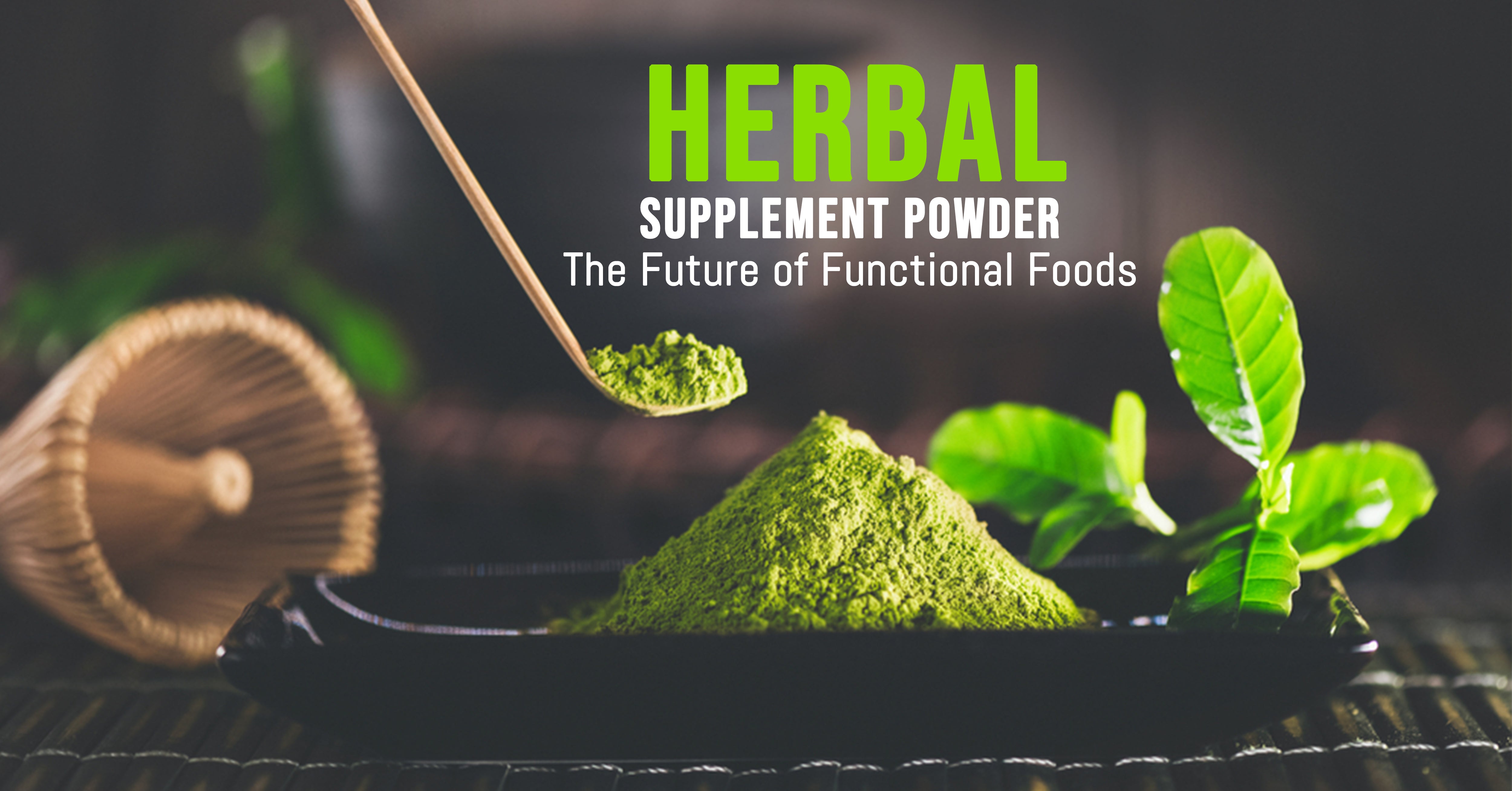 0 Comment(s)
/
by Yellow Tux
Herbal supplements have been a help for ages. People use herbal supplements for treating diseases and staying healthy. Supplements are additional dietary edibles that we use to add nutrients to our daily food. Most used supplements are protein supplements that are mostly taken by people who work out intensely and require high amounts of protein to gain mass. There are supplements that can be used daily for staying healthy and to cure some of the diseases. These are called functional food as they have a function to add to your diet and make your diet healthier and better.
Herbal supplements are supplements created from botanical extracts and have a healthy and beneficial effect on the body. As we grow, our body needs more of the nutrients and energy to work and still manage to function properly. Adding herbal supplements to our body can develop the energy we require and boost  body functionality. These herbal supplements are full of Vitamins, Proteins, Minerals, and Healthy fats.
Like the food, what we eat in these times is mostly unhealthy and many people do not have healthy routine for the day to manage a healthy body health. Adding supplements to our regular diet can improve the amount of nutrients intake for the body. Supplements come in powder form and can be taken with milk or water. These herbal supplement powders are made with different functionality and for many different needs. There are herbal supplements with vitamins to add vitamins to your diet. In case your body lacks vitamins, which is called vitamin deficiency, it's better to add vitamin supplements to your diet, it is cherry on top when supplements are herbal.
Herbal extracts used in supplements are more beneficial than synthetic supplements. A study shows that synthetic supplements are less effective compared to herbal supplements. Herbal supplements that use botanical extracts as key ingredients are naturally effective and come with almost zero percent of chances of side effects. Ingredients that have raw and unprocessed nutrients that have a maximum capacity of providing healthy functionality to the body.
Supplements are not only used to add dietary functions to the food but are also used to cure and prevent diseases. Herbal supplements are capable of curing dangerous diseases like cardiac attacks. There are studies that suggest supplements can be used to prevent and cure cancers. There are herbal supplements that can reduce high blood cholesterol levels and give you a healthy lifestyle. There are even supplements that can cure the illness and reduce the risks of dangerous diseases till they become extinct.
Herbal Supplements are becoming more effective as combinations of different botanical extracts are being made for every health situation. There are a number of herbal supplements that can be used daily for a healthy diet and there are also herbal supplements that can be used as a specialized functional food. Supplements with Ingredients like Arjuna helps in lowering blood pressure and maintaining the health of blood vessels. It improves blood circulation and prevents the clotting of blood vessels thereby supporting a healthy heart.
The time is not far when herbal supplements can be the leading medications in the market as people are turning to herbal products from synthetic processed medications with side effects after a long run. Bixa Botanical is a company with a vision to provide herbal and beneficial botanical medicines that
support heart health
and overall a healthy body and soul. Bixa Botanical has a number of powder supplements that are made herbally and are amazingly effective. The supplements are listed with health needs so that it will be easier to find what you need. Check out the site Bixa Botanical for the functional food that you need for your healthy and happy body.